Jim Moe
Association Editor
C34 International Association
Windseeker
#976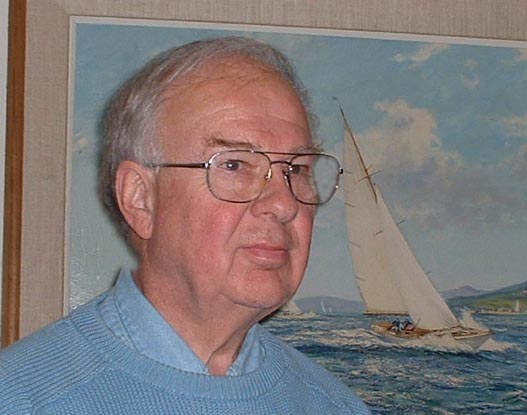 I'm one of few two-Catalina families owners, buying a C30, Windsong II, new in 1988 and C34, Windseeker #976 in 1998. Some of you may have known Windseeker in an earlier life as Dean Burr's Eighty Proof out of San Pedro CA or at the C34 nationals in the Bay Area.
The boats are up on Lake Superior and typically, we spend from mid April to the end of May getting them ready for the upcoming season. The sailing season is short, but thoroughly delightful, from Bayfield WI on Lake Superior and the 22 island Apostle Island group which is a National Park
.
I grew up on the shores of Lake Superior and emotionally that's still home, though we live 200 miles south in Minneapolis. Home has also been variously in Madison WI, northern New Jersey, Los Angeles and Louisville KY as well as the Twin Cities at one time or another and we've always had a boat (or two) and done a lot of cruising wherever we were. That's included all the Great Lakes, Canadian canals, East Coast, Florida and the Bahamas, Southwest coast as well as the Mississippi and Ohio Rivers. It's also included deliveries in the Great Lakes and Caribbean. I've had Windseeker in the Bahamas for winters as well.
Professionally, I'm an electrical, electronic and mechanical engineer involved in railroad and transit train control, signaling and telecommunications along with servo control systems, precision metrology, marketing and management. Though "retired" from my employer of 30 years, I continue to do quite a bit of consulting work for them as well as for rail and transit companies worldwide. I've also done a lot of work on my boat and many others, particularly in electrical upgrades and systems along with contributions to the old C34 E-mail List and web site as well as Mainsheet technical articles.